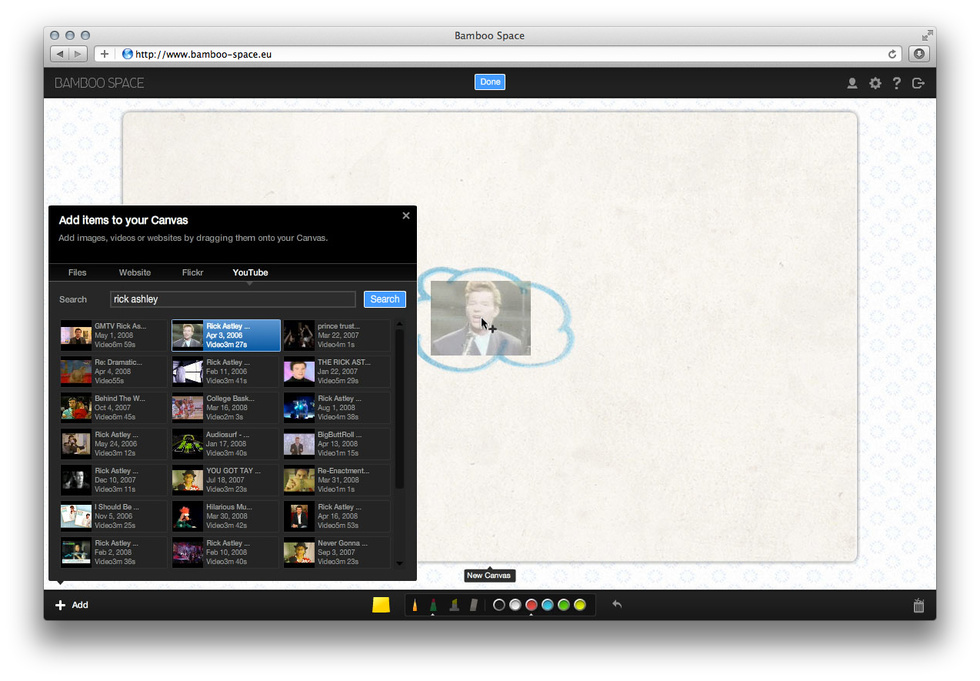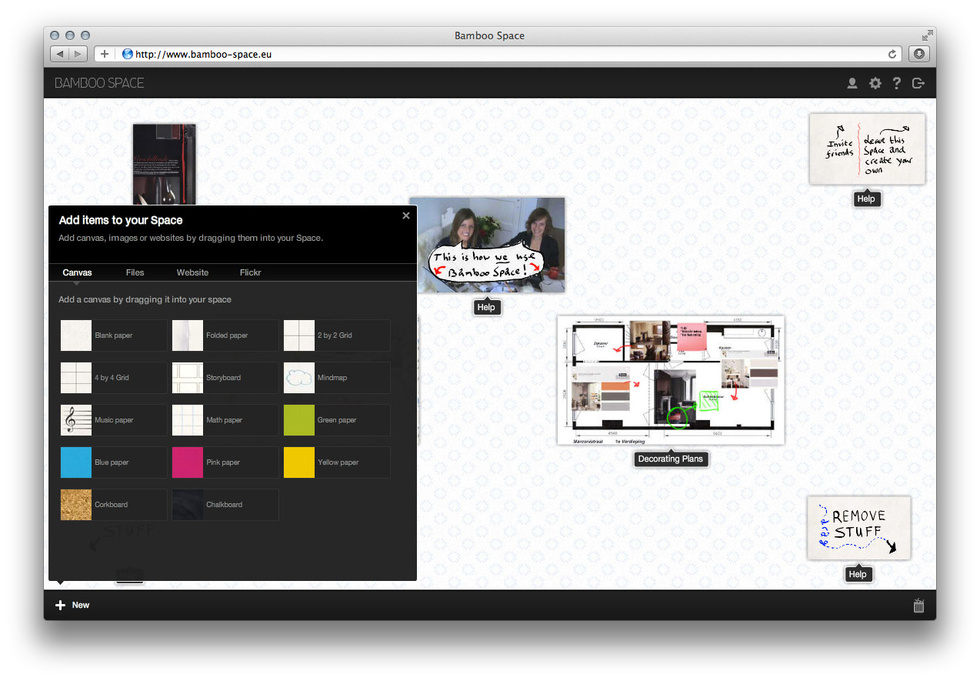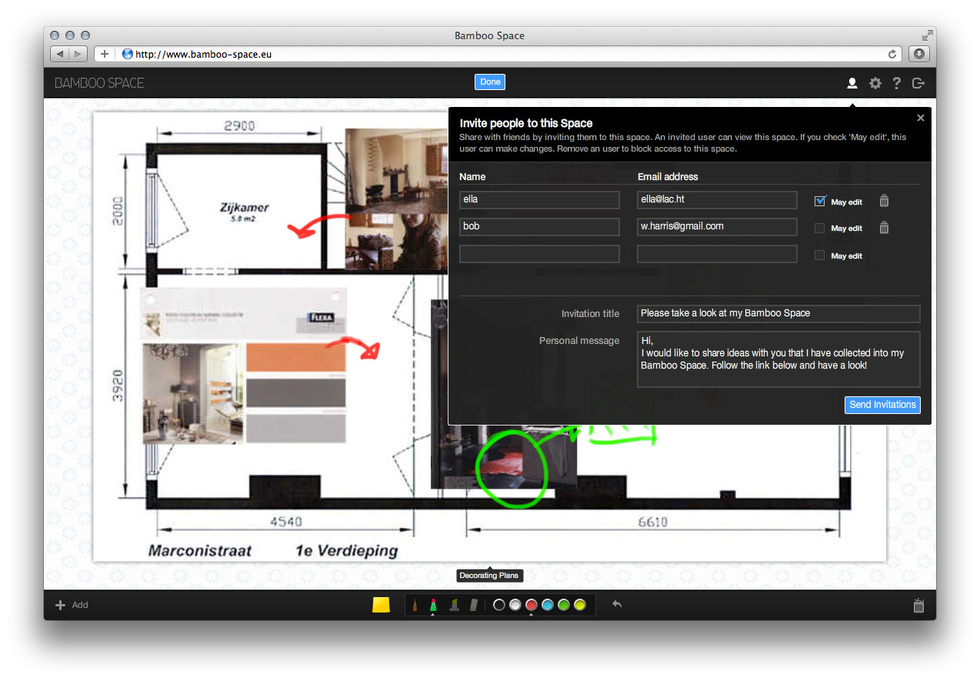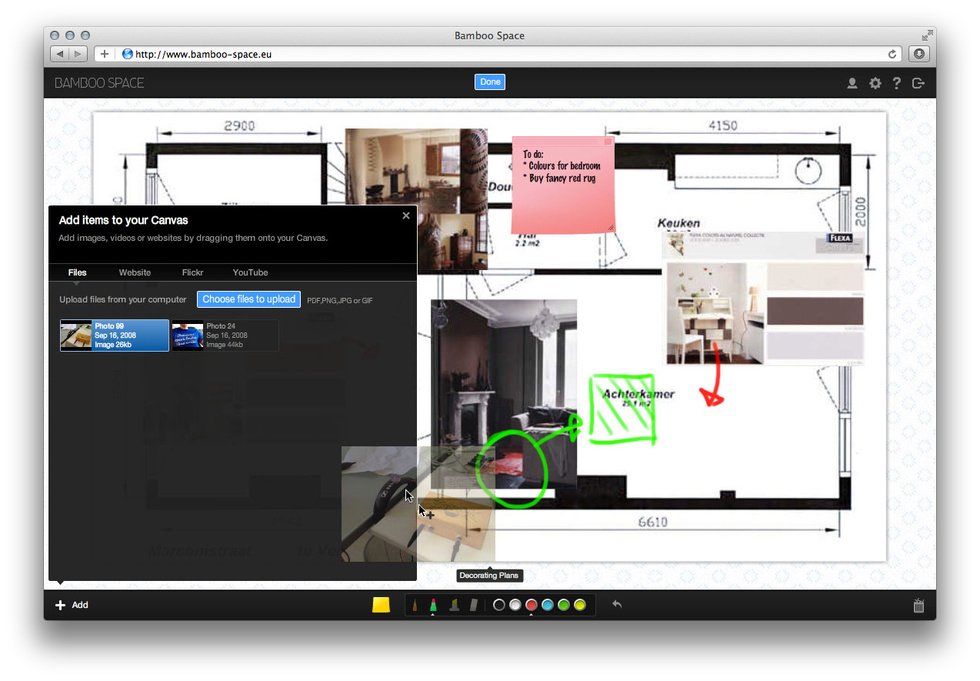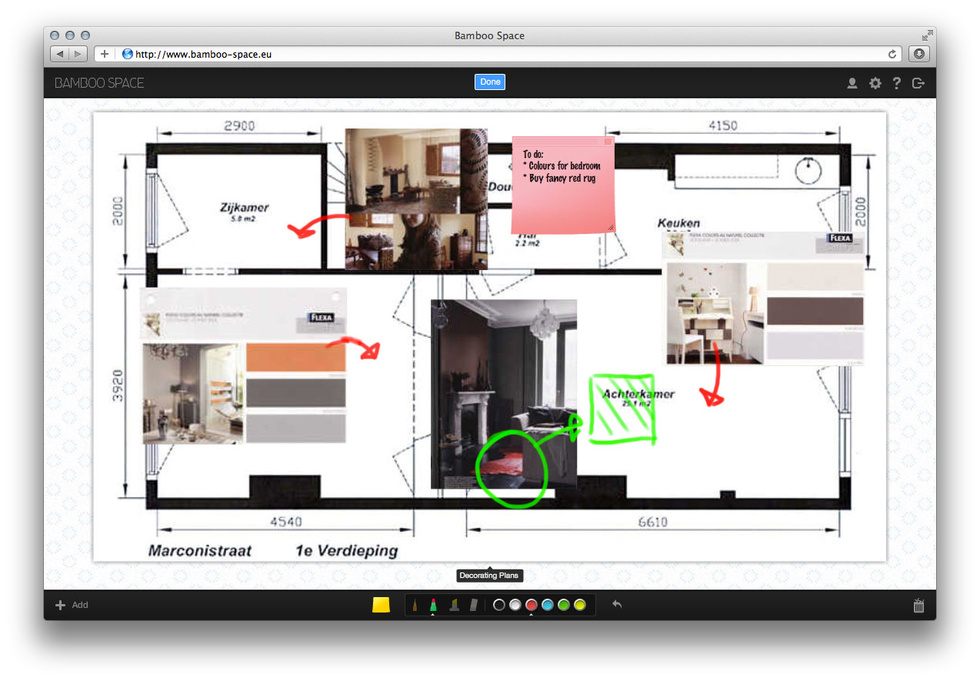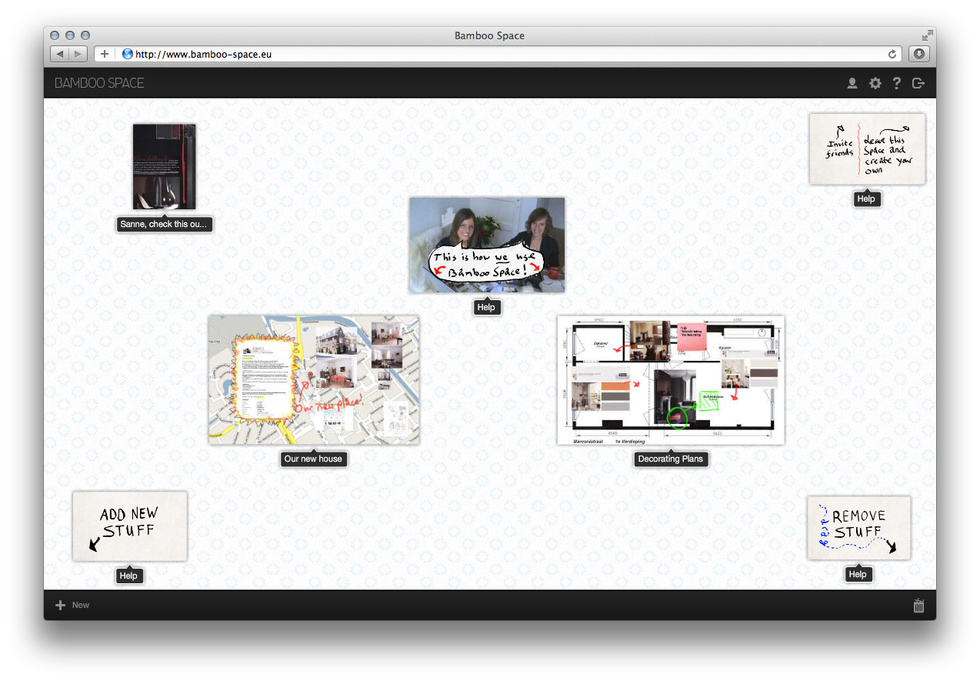 Bamboo Space
Bamboo Space is a place to collect, foster and share your ideas. Bring photos, drawings, scribbles and videos together, and organize them visually. Annotate with text, sticky notes or sketches. Then share your creations with friends, allowing them to look, comment and add to your creations.
Together with Ianus Keller we defined the conceptual direction of the project, as well as the interaction design. In addition, we designed all graphic elements used in the application.
The development of Bamboo Space was an iterative process. We were constantly fine-tuning our goals and the design changed to reflect these new insights.