Ripple Effect
Ripple Effect is a collaborative game about process safety developed by Hubbub and comissioned by Shell. Hubbub approached us to assist them with the visual design and front end implementation of the game while developing a high-fidelity prototype to be played by 100 globally distributed pilot players.
In a condensed period of just eight weeks the design of the game was fleshed out, implemented and rolled out to the pilot teams. During the two-week pilot we collected feedback from players and made plans for the next production phase which is slated to take place in 2014.
You can also check out Hubbub's writeup of the project.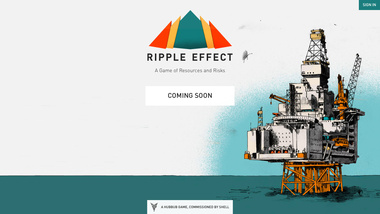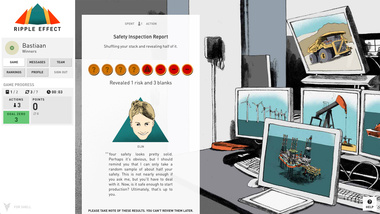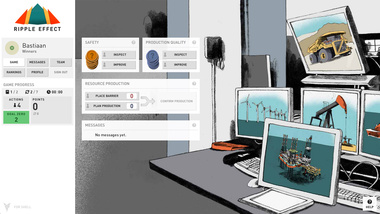 ?