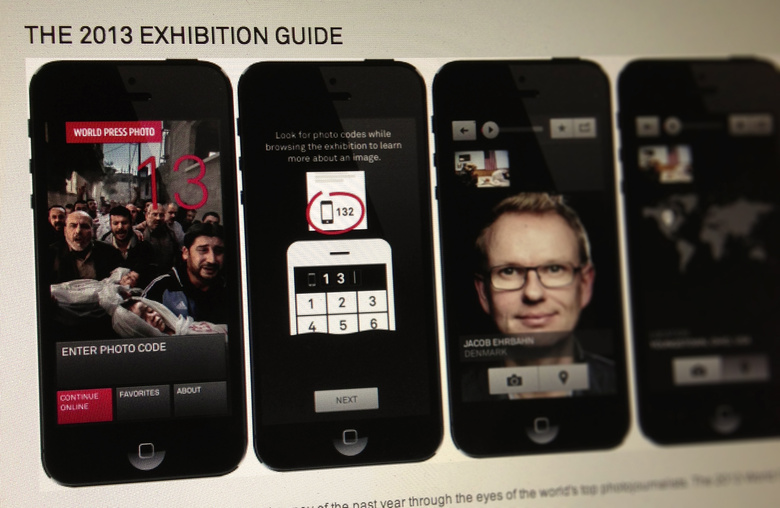 A bit late – we're already well into week 143 – but that was to be expected. Last week was a monster, with 5 launches and its fair share of last-minute surprises (expedited review, anyone?).
On Monday, we flipped the switch on the new C-Roots website. C-Roots is an Amsterdam based agency for identity, strategy and creativity. We've been working with them over the past months to create a dynamic online experience that matches and emphasizes their brand. Dig at the roots!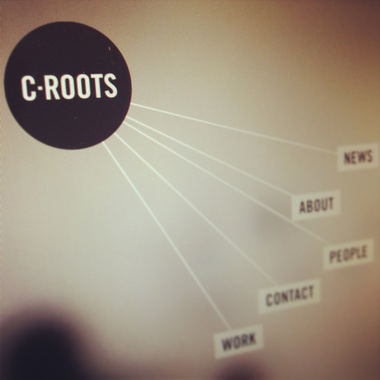 Tuesday was a day of dotting i's and crossing t's. Dunya, Xavier and Casper labored away at the studio and I visited Hubbub for a day with the Ripple Effect team.
Wednesday me and Dunya traveled to the Huygensmuseum Hofwijck in Voorburg to install 7 interactive installations we created for their re-opening on thursday (attended by our national Space Hero André Kuypers). The museum chronicles the life and work of both Christiaan and Constantijn Huygens.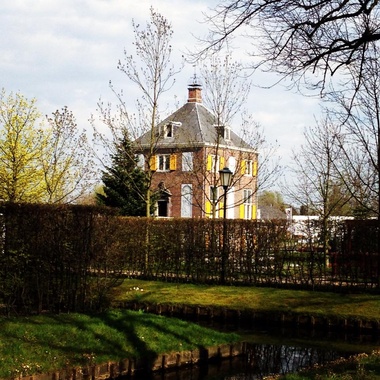 On thursday the World Press Photo exhibition season kicked off at the Oude Kerk in Amsterdam. The exhibition showcases past year's best in photojournalism. Our contribution is twofold: we created an on-site installation that showcases this year's Multimedia Contest winners, a part of the annual competition that was absent at the exhibition before.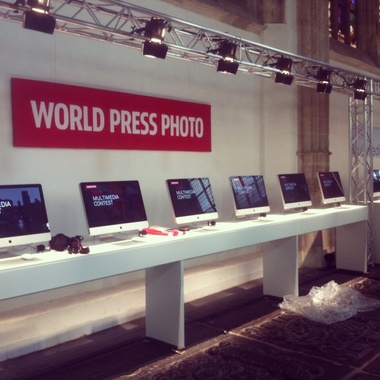 Second, we created an Exhibition Guide for iOS and Android that supports the images on display with a wealth of background information in the form of audio captions, location information and technical details. Another interesting feature of the Exhibition Guide is the automatic creation of an anonymous personalized profile that allows anyone to continue their visit online and view personalized recommendations, photographer interviews and more. Visitors are notified of this personalized page via a push message, one day after their exhibition visit. I hope to write a more in depth post about the Exhibition Guide soon.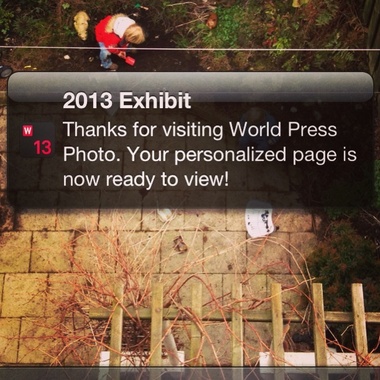 Last but not least: on friday we finished up work on the Ripple Effect pilot and after some last minute tweaks Kars at Hubbub launched the game on sunday. Ripple Effect is a game about process safety we're making for Shell. About 90 players from around the globe will put the game through its paces.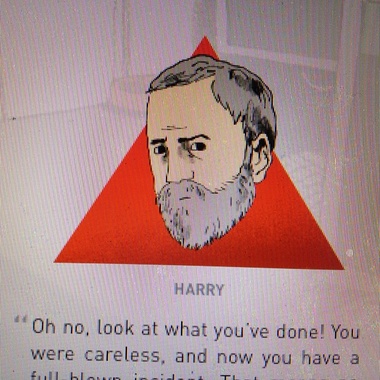 Friday afternoon Xavier and me rushed to the /dev/haag meetup to give a talk about Untime and our work with artist Navid Nuur. We were a bit underprepared due to the hectic week, but had great fun nonetheless. Thanks to Jonathan and Tijs for having us!